Posted on
By Write Winger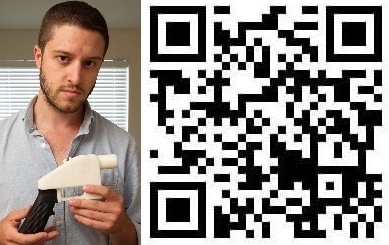 The government has found their "loophole" to violating First Amendment protections of speech - have their private sector loyalists do it for them.
When the government can't silence voices or activities it doesn't agree with because of those pesky Constitutional restrictions placed on them, like "Congress shall make no law abridging the freedom of speech", it relies instead upon loyalist private people and corporations to do it for them, and on their behalf, to get around such Constitutional obstacles.
When a lowly blogger protested California's new laws that required the registration of assault weapons and the creation of a government database of gun owners who bought ammunition by creating his own database of the politicians who voted for it that including their name, address, and phone number - otherwise known as the Tyrant Registry - and posted it on a public forum, the State came in and demanded the host site remove it citing a California law saying people can't publish public officials information on the internet, and that merely posting the information constituted a threat against public officials. The host site obliged.
A court battle ensued, bought forth by civil rights organization Firearms Policy Coalition, and the state lost. The reason: the government cannot restrict truthful, non threatening information. While the information could be used to petition the government, more directly, for a redress of grievances or for nefarious acts, the information itself is neutral and did not constitute a "true threat", and therefore was protected speech. What is done with the information criminally can and should be prosecuted, but possessing or publishing the information cannot be.
I obviously was this blogger, and the host site was WordPress. I have not reposted the Tyrant Registry, mostly because it's already out there in the public domain to find, but if I did it again on WordPress, it would likely violate their Terms of Service and be removed by WordPress. In fact, the government tried to argue that it wasn't them who initiated the take down, that it very well was just WordPress acting on its own, but I had the letter from the government to WordPress proving it was them. The government tried to escape a First Amendment violation by saying, "It wasn't me, it was this private company."
And there lies the present and the future of political censorship. We're seeing it play out before our very eyes.
The parallels to my case and Cody Wilson of Defense Distributed are astounding. And while numerous Attorneys General are trying to block the federal government's settlement with Wilson via a temporary restraining order, it has no bearing on Wilson or anyone else from providing digital information about building firearms. In fact, my friends at Firearms Policy Coalition and Calguns Foundation set up the website CodeIsFreeSpeech dot com to provide everything Cody Wilson already shared.
"While politicians have been bloviating nonstop about firearm information and blueprints (ignorantly, at that), as if they had nothing better to do to serve the people, none seem to be interested in any real challenge," said Brandon Combs, President of FPC.
"Indeed, we have't heard from Attorney General Becerra -- we haven't heard from any of the attorneys general, period. Perhaps they know they're wrong, or perhaps they don't want to take us or this issue on directly. But one thing is absolutely true: We have been providing terabytes of constitutionally-protected firearm related speech -- and no government has said a word about it."
But the word has gone out now to the corporate internet gatekeepers that the government does not approve of any information related to building firearms at home, especially with a 3D printer.
Amazon Web Services, the server for CodeIsFreeSpeech dot com, arbitrarily removed their site stating it was in violation of the temporary restraining order... which it wasn't. The site was quickly restored using other servers.
Then, Facebook arbitrarily blocked CodeIsFreeSpeech dot com from any mention or link, going so far as to delete any mentions of it. It then became a meme of its own to share pictures on Facebook with QR code embedded in them leading users to the site, or using flowery inspirational depictions and quotes that included "code is free speech dot com" in it. But these are merely troll driven bandaids to the real problem.
The government doesn't need to send cease and desist letters to people or groups posting firearm information; they just need to give a wink and a nod to their brethren, donors, and those with whom they have contracts in big tech to shut it down for them.
There's the tale of Alex Jones and Info Wars, and the coordinated removal of them by the giants like Facebook and Youtube, and the continued drive to remove them from the remaining platforms like Twitter by digging up instances that Jones "violated terms of service and rules".
"Infowars is the tip of a giant iceberg of hate and lies that uses sites like Facebook and YouTube to tear our nation apart. These companies must do more than take down one website. The survival of our democracy depends on it," said a sitting U.S. Senator, Democrat Chris Murphy from CT, otherwise known as "the government", openly demanding private companies remove people they disfavor.
Cody Wilson just had his business GhostGunner arbitrarily disabled by Shopify, against their contractual terms. Others have offered to step up to host, like Barry Bahrami of Commercial Network Services, who is also a grassroots gun rights activist in California. And while there are some free market solutions to this issue, they are few at the moment. Tech isn't known for allowing anything outside their group think.
The government has found their "loophole" to violating First Amendment protections of speech - have their private sector loyalists do it for them.