Beginning with a solid piece of billet 7075-T6 aluminum these 80% lowers are then precision machined on a multiple axis CNC mill and then the magazine well is fully broached for proper insertion and removal of magazines without any hang ups. They then receive a Mil-Spec Type III hard coat anodizing treatment to withstand the abuse you're going to put them through. All machining processes have been completed and within spec except for the following:
1. Milling out the receiver interior (Fire Control Cavity).
2. Cutting of the Trigger Slot (Trigger Through Hole)
3. Drilling of the Trigger Pin Hole
4. Drilling of the Hammer Pin Hole
5. Drilling of the Selector Hole All other Machining process are complete to Spec, all other machine work has been completed. Made of 7075 T6 Aluminum here in the U.S.A. These lowers do have the rear pocket cut.
JIG COMPATIBILITY
This lower is compatible with the: Blitzkrieg Tactical AR15 80% Lower Jig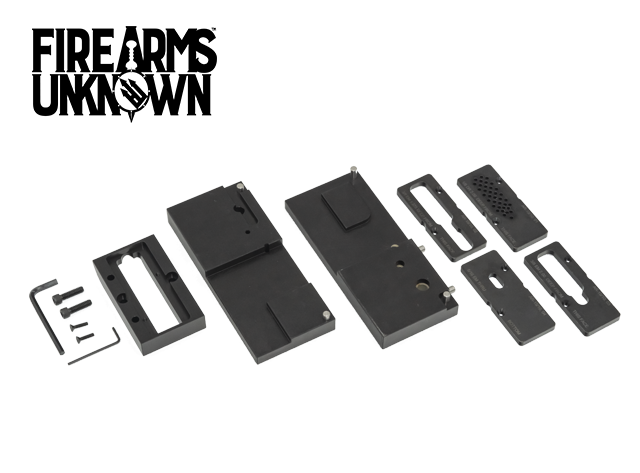 Recommended Tooling: AR-15 & AR-10/LR308 High Speed Steel (HSS) Bit Kit